VARNUM PS: WE WILL ONCE AGAIN HAVE TWO SEPARATE SEND-OFFS FOR STATE BB TOURNAMENT. LADIES THU MAR 4TH AT 4 PM. MEN FRI MAR 5TH AT 7:30 AM. COME OUT AND SUPPORT OUR KIDS AND THEIR QUEST FOR THE GOLD BALL! 🐾💚🏀🏆🐾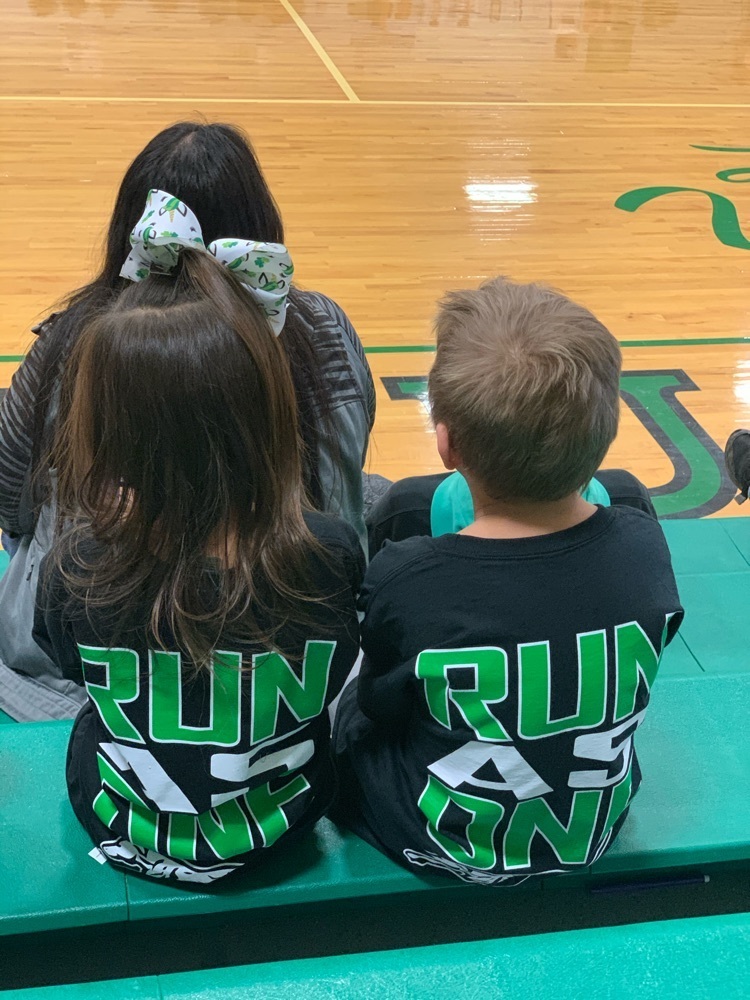 WE HAVE TICKETS AVAILABLE FOR TODAY'S GAMES. $6.00 EACH. PLEASE GO TO THE HS OFFICE AND SEE APRIL. GO WHIPPETS!! 🐾💚🏀🐾

We will do 2 seperate send offs for our basketball teams tomorrow. The girls will leave at 1:00 and the boys at 2:30. We will take the road north of the school to Hwy 3 and then right on 9A onto I-40 west bound. 🐾💚🏀🐾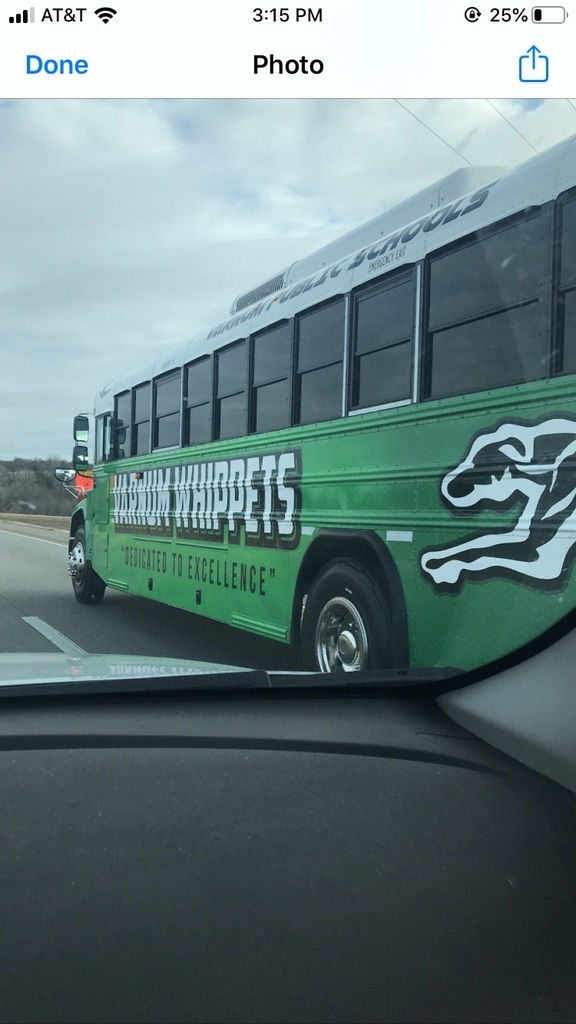 OUR LADIES AND MEN HAVE BOTH QUALIFIED FOR THE STATE TOURNAMENT ONCE AGAIN! THIS YEAR WILL LOOK DIFFERENT. ALL CLASS A AND B GAMES WILL BE PLAYED AT THE BIG HOUSE. OUR GIRLS PLAY AT 4 PM TUE MAR 2ND AND OUR BOYS PLAY THAT NIGHT AT 8:30 PM. ONCE OUR PLAYERS AND CHEER SQUAD FAMILIES HAVE RECEIVED THEIR ALLOTMENT, WE WILL HAVE SOME TICKETS AVAILABLE. I WILL KNOW MORE LATER TONIGHT AS TO HOW MANY WE WILL HAVE AND DETAILS FOR PURCHASE AND PICK UP. YOU MAY ALSO PURCHASE ONLINE AT
http://www.okstatefair.com/
AFTER 9 AM MONDAY MORNING. ALL TICKETS ARE $6.00 WHICH INCLUDES A $1.00 TICKET FEE. I WILL UPDATE YOU AS DETAILS EMERGE REGARDING TICKET AVAILABILITY. THE GAMES WILL BE STREAMED AT
https://www.nfhsnetwork.com/
. IT COST $10.50 TO SUBSCRIBE AND YOU CAN VIEW ALL OSSAA PLAYOFF GAMES.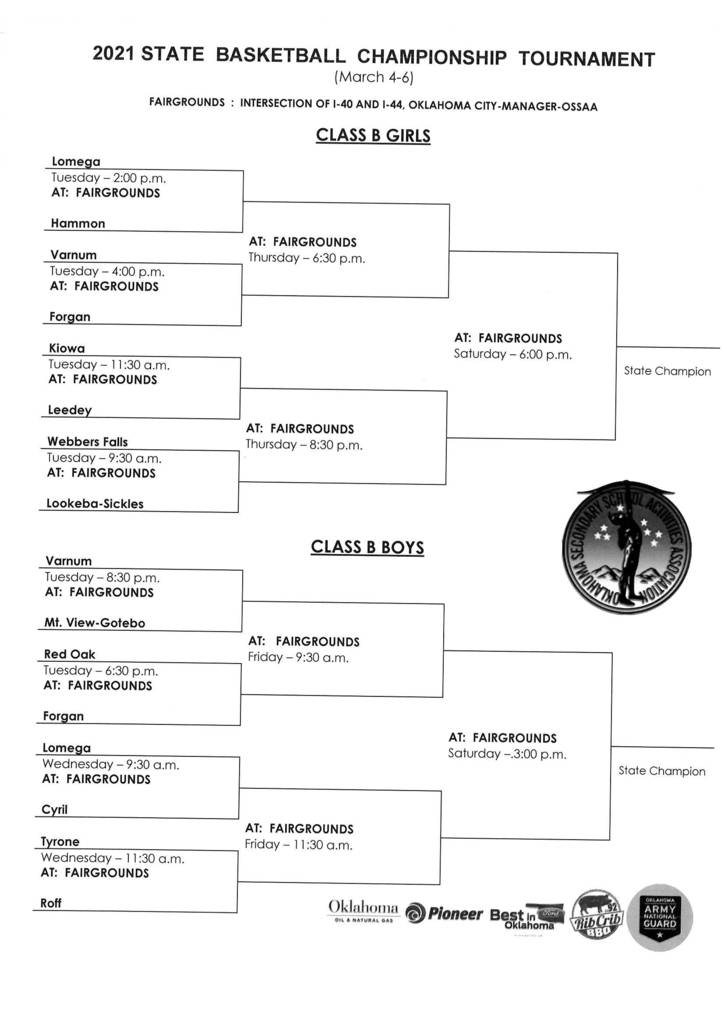 OUR LADIES PLAY WHITESBORO IN THE AREA GAME TO GO TO THE STATE TOURNAMENT TONIGHT FEB 27TH AT BYNG. THERE ARE NO EXTRA TICKETS AVAILABLE. THE GAME WILL BE STREAMED LIVE AT varnumwhippets.tv 🐾💚🏀🐾

MASK UP IF YOU ARE TRAVELING TO BYNG FOR THE AREA CHAMPIONSHIP GAMES TONIGHT. BYNG PUBLIC SCHOOLS HAVE A STRICT MASK POLICY SIMILAR TO OURS. NO ADMISSION WITHOUT A MASK. 🐾🏀💚😷🐾

JUST TO PUT A RUMOR TO REST REGARDING TICKET VOUCHER DISTRIBUTION: I ISSUED THEM MYSELF. NO ONE PERSON OR FAMILY RECEIVED 32 VOUCHERS OR ANY NUMBER CLOSE TO THAT. I'M SORRY THERE IS A LIMITED CAPACITY BUT IT'S THAT KIND OF YEAR. DAVID BREWER SUPERINTENDENT

The ticket vouchers are all gone. Lasted until 12:31 pm. The games will be streamed at varnumwhippets.tv 🐾💚🏀🐾

We have a new website as well as our very own app. To access the app go to
https://www.varnum.k12.ok.us/
. At the bottom of the page you will see the appropriate button for iPhone or Android. Be sure to allow notifications. 🐾💚🐾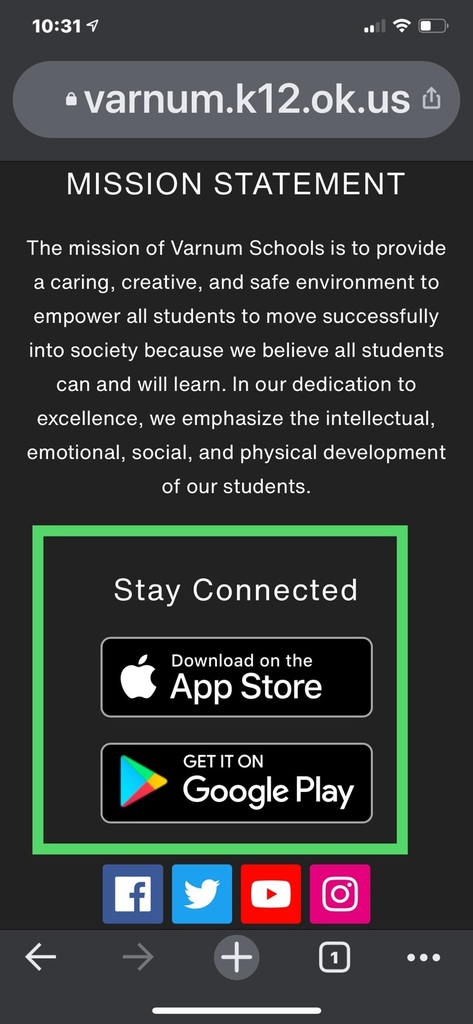 WE HAVE APPROXIMATELY 75 TICKET VOUCHERS LEFT FOR TONIGHT'S AREA CHAMPIONSHIP GAMES AT BYNG. IF YOU WANT ANY, MR BREWER WILL BE AT THE HIGH SCHOOL FROM 12:30 PM TO 2 PM. VOUCHERS ARE FIRST COME, FIRST SERVE. 🐾💚🏀🐾

TONIGHT'S REGIONAL FINAL GAMES TUE FEB 23RD VARNUM VS CYRIL BEGIN AT 6 PM. GAMES WILL BE STREAMED ON varnumwhippets.tv BROUGHT TO YOU BY WHITE ROOFING. 🐾💚🏀🐾


PROCEDURE FOR ADMISSION TO TONIGHT'S REGIONAL FINAL GAMES: High School Players have received 5 tickets each. EVERYONE coming through the door tomorrow night MUST have a player ticket. We will only have extras at the door IF players do not require all 5 tickets and turn them in to coach Hadley or give them to Mrs Williams at the door prior to game time. Please make sure your family/friends understand that EVERYONE REGARDLESS OF AGE MUST HAVE A TICKET to enter the gymnasium. Please make sure you have your ticket in hand when you come to the gate unless you are checking to see if there are extra. Thank you 🐾💚🏀🐾

VARNUM REGIONAL BASKETBALL GAMES TODAY FEB 20TH BEGINNING WITH THE LADIES AT 6 PM FOLLOWED BY THE MEN AT 8 PM AT WHIPPET GYM. SEATING IS LIMITED. WE WILL STREAM THE GAMES AT varnumwhippets.tv. 🐾💚🏀🐾

FRIDAY FEB 19TH IS A SCHEDULED DAY OF NO SCHOOL. ENJOY THE DAY OFF! 🐾💚🐾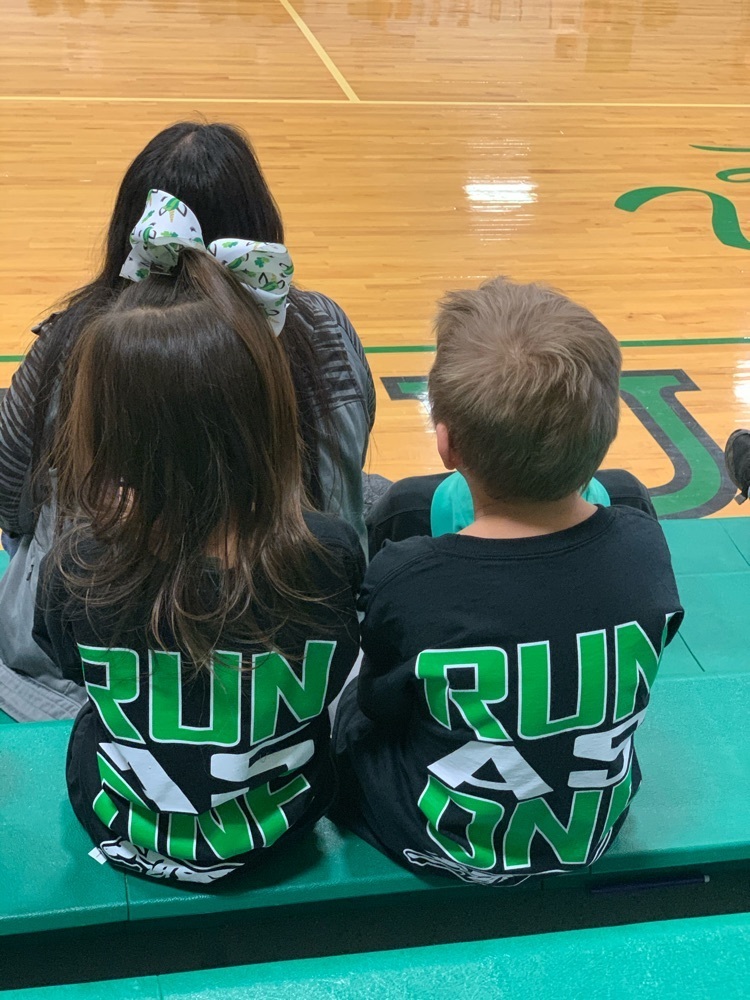 WE WILL CONTINUE VIRTUAL LEARNING THU FEB 18TH. PLEASE CONTINUE TO WORK HARD AND COMPLETE YOUR ASSIGNMENTS. STAY SAFE AND WARM. 🐾💚🔥🐾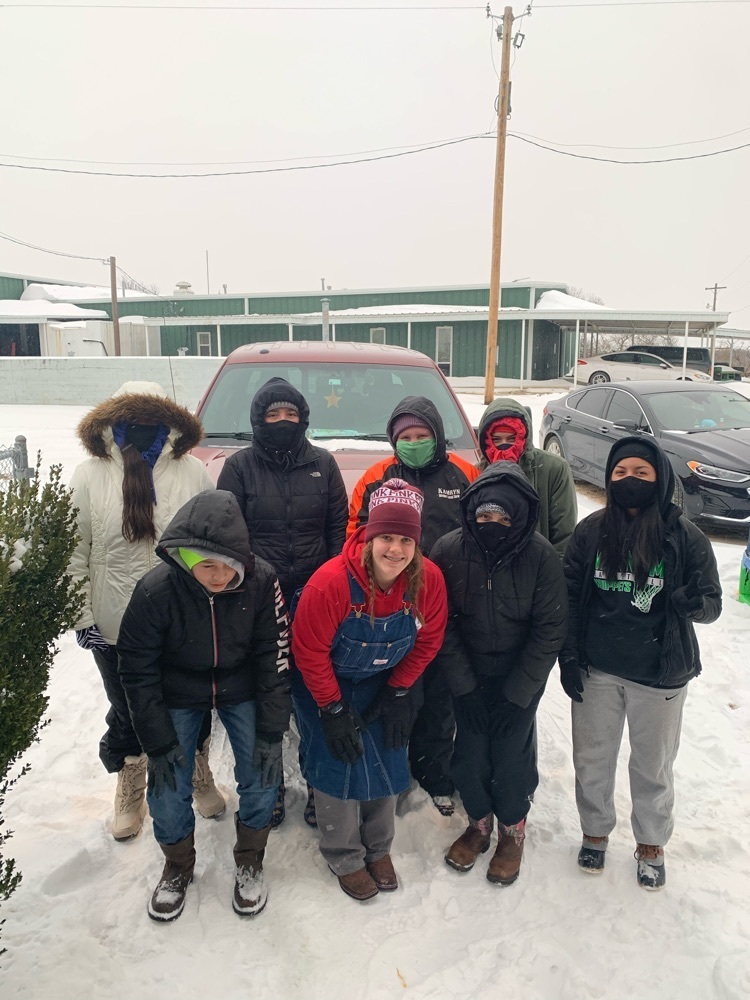 WE WILL BE VIRTUAL LEARNING MONDAY, FEB 15TH. STUDENTS: THOSE OF YOU WHO HAVE COMPLETED ASSIGNMENTS, ATTENDED ZOOMS ON TIME, ETC...I WANT YOU TO KNOW I AM PROUD OF YOU FOR DOING THINGS THE WHIPPET WAY! FOR THOSE OF YOU WHO AREN'T COMPLETING ASSIGNMENTS, ATTENDING ZOOMS, ETC....YOU KNOW WHAT OUR EXPECTATIONS ARE. WE ARE WHIPPETS. WE FINISH. WE TAKE ON EVERY TASK WHETHER WE PREFER IT OR NOT. SO PLEASE, BUCKLE DOWN, GET OUT OF BED, GO TO SCHOOL ON YOUR PROVIDED CHROMEBOOK AND MAKE THE BEST OF IT. WE WILL BE INITIATING LUNCH DETENTION AND SATURDAY SCHOOL FOR THOSE OF YOU THAT ARE NOT ON SCHEDULE AND/OR NOT PASSING. STAY SAFE AND STAY WARM! DAVID BREWER SUPERINTENDENT

OUR LADIES AND MEN WILL BE PLAYING BASKETBALL TOMORROW AFTERNOON FOR THE DISTRICT CHAMPIONSHIP. THE LADIES PLAY CALVIN AT 1:00 PM FOLLOWED BY THE MEN. THE GAMES WILL BE STREAMED LIVE ON VARNUMWHIPPETS.TV BROUGHT TO YOU COURTESY OF WHITE ROOFING.

WE WILL BE VIRTUAL LEARNING FRI FEB 12TH AS WAS SCHEDULED ON OUR CALENDAR. PARTICIPATION/ASSIGNMENT COMPLETIONS/GRADES WILL DETERMINE IF WE CONTINUE VIRTUAL LEARNING ON BAD WEATHER DAYS NEXT WEEK OR IF WE HAVE NO SCHOOL AND MAKE THESE DAYS UP AT A LATER DATE WHICH MAY HAVE TO INCLUDE ATTENDING SCHOOL DURING SPRING BREAK. I UNDERSTAND THAT NOT EVERYONE ENJOYS VIRTUAL LEARNING. THIS IS ONE OF THOSE UNPRECEDENTED TIMES WHERE WE MAY BE OUT OF SCHOOL FOR AN EXTENDED NON-COVID RELATED TIME. I AM COMMITTED TO LEARNING NO MATTER THE APPROACH. STUDENTS: I ASK THAT YOU COMMIT TO IT AS WELL...ALL OF YOU...PLEASE! DAVID BREWER SUPERINTENDENT

WE WILL BE VIRTUAL LEARNING THU FEB 11TH. STUDENTS: PLEASE GIVE YOUR BEST EFFORT DURING THIS STRETCH OF VIRTUAL LEARNING. I DO NOT WANT YOU TO BE BEHIND WHEN WE RETURN TO IN-PERSON LEARNING. CHECK YOUR GROUP ME'S, GOOGLE CLASSROOM, ETC. & COMPLETE YOUR WORK! DAVID BREWER SUPT.

Good morning, Whippets!