OUR LADIES WILL TRAVEL TO HAMMON FOR THE REGIONAL SOFTBALL TOURNAMENT THURSDAY APRIL 29TH. 🐾🥎💚🐾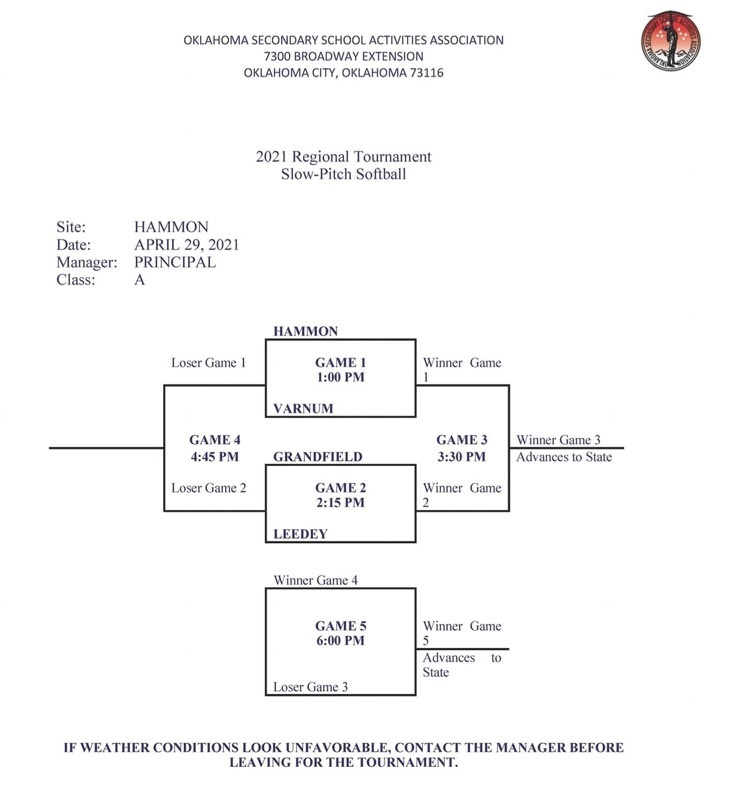 WE ARE HOSTING CLASS B BASEBALL REGIONAL THIS THURSDAY APRIL 29TH THROUGH SATURDAY MAY 1ST. 🐾💚⚾️🐾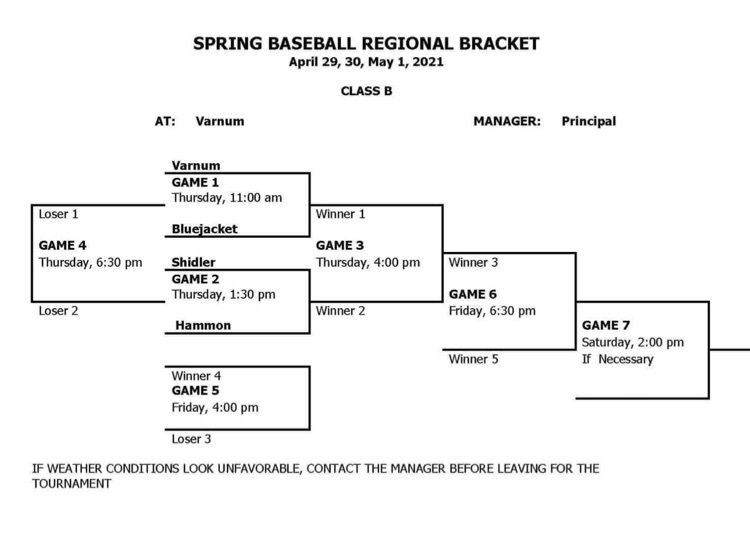 HS BASEBALL @ TUSHKA SATURDAY APRIL 17TH @ 4:00 PM. 🐾⚾️💚🐾

BLOOD 🩸 DRIVE in the new gym today, 8 AM - noon!! Don't forget your ID, and if you're 16, parent permission forms. 🐾❤️💚🐾

CONGRATULATIONS TO OUR WHIPPET BASEBALL MEN ON BEING THE 2021 LITTLE RIVER CONFERENCE TOURNAMENT CHAMPIONS! 🐾⚾️💚🏆🐾

OUR WHIPPET BASEBALL MEN VS STROTHER TODAY APRIL 2ND AT 5 PM IN THE LRC TOURNAMENT AT WHIPPET FIELD. 🐾💚⚾️🐾

REMINDER: TOMORROW FRIDAY APRIL 2ND IS A VIRTUAL LEARNING FRIDAY. GET YOUR WORK COMPLETED AND HAVE A GREAT WEEKEND. HAPPY EASTER! 🐾💚🐾

HS BASEBALL VS MACOMB IN THE LRC TOURNAMENT AT WHIPPET FIELD TODAY APRIL 1ST AT 5 PM. TOURNAMENT BRACKET IS ATTACHED. 🐾💚🥎🐾

HS SOFTBALL VS PADEN AT LADY WHIPPETS FIELD TODAY APRIL 1ST AT 4:30 PM. THERE IS NO JH GAME TODAY. 🐾💚🥎🐾

ATTACHED IS LETTER AND SCHEDULEREGARDING 2021 STATE TESTING SCHEDULE.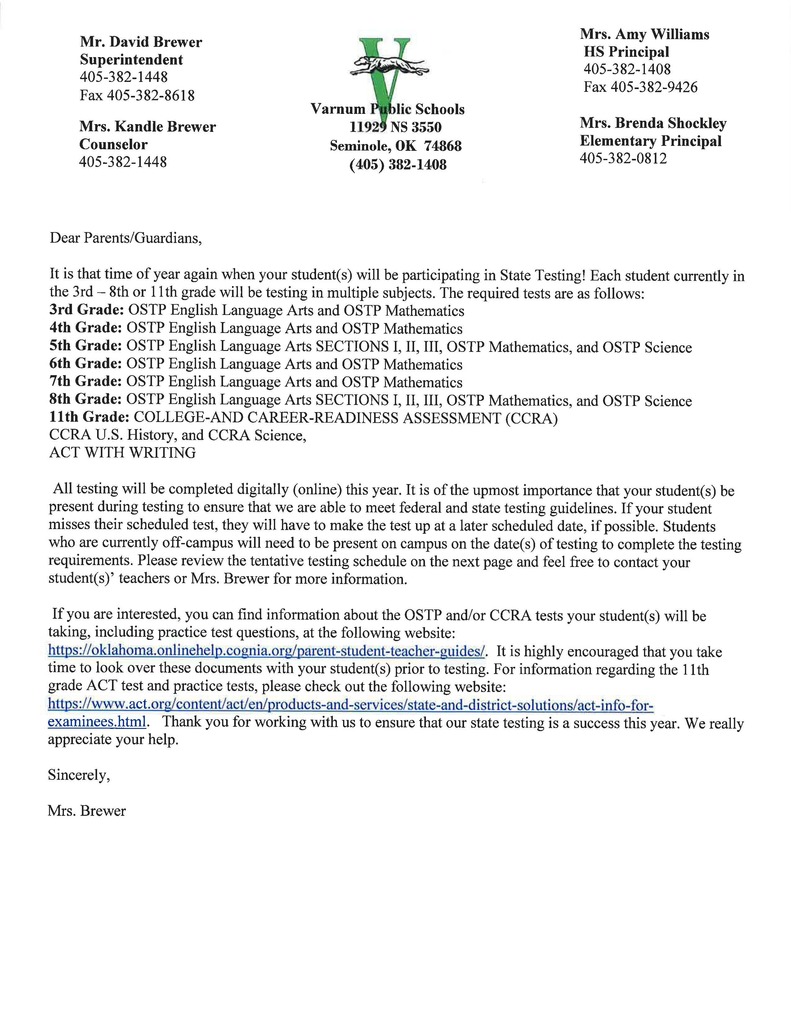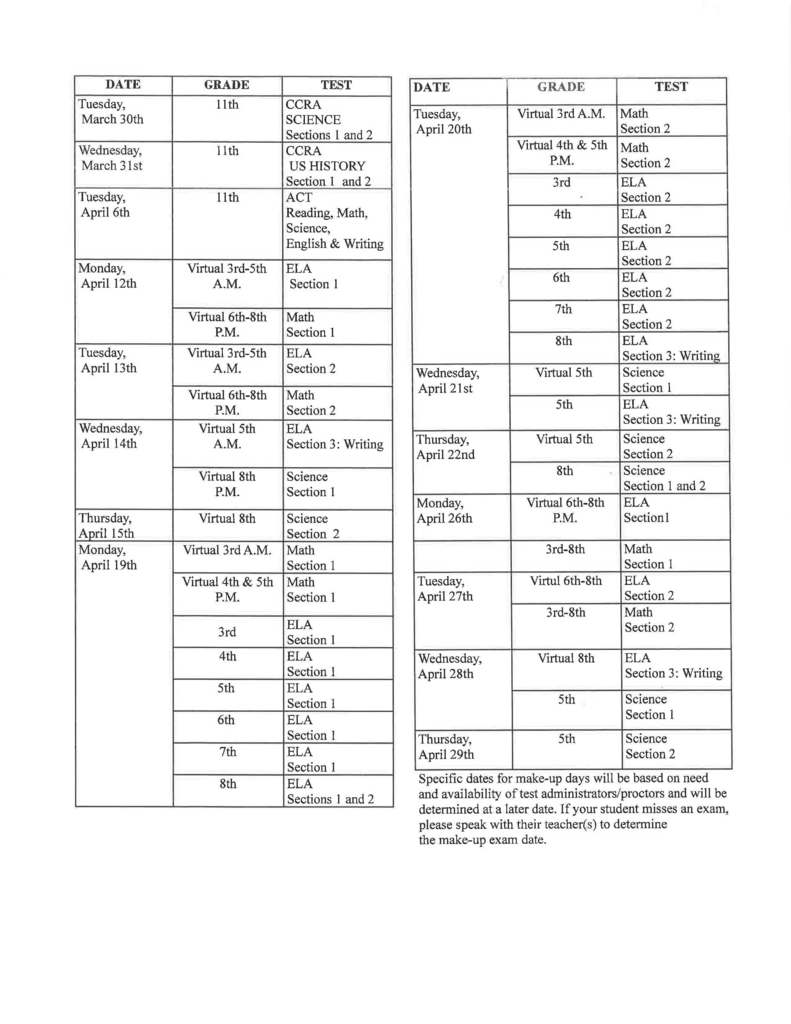 CONGRATULATIONS TO OUR WHIPPET MEN! BEGGS UNDER ARMOUR TOURNAMENT CHAMPS! SMALLEST SCHOOL IN THE TOURNAMENT, BIGGEST HEARTS!🐾💚⚾️🐾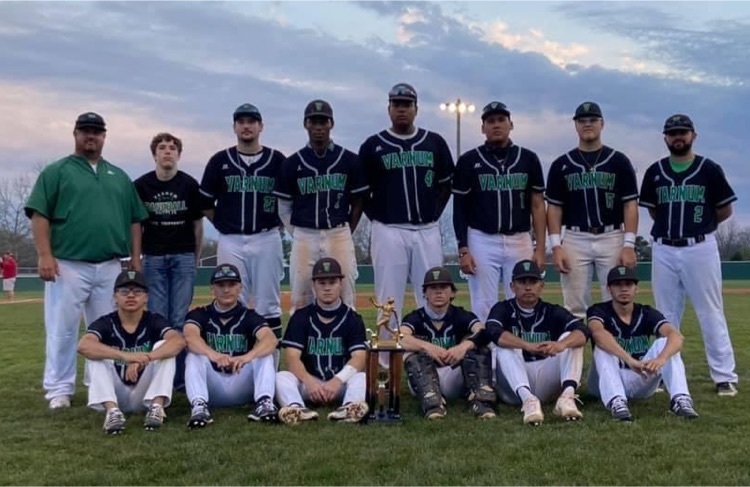 JOIN US AS WE CELEBRATE OUR MEN AND THEIR BASKETBALL STATE CHAMPIONSHIP. WE ARE HAVING A COME AND GO ON APRIL 8TH FROM 6-8 PM AT WHIPPET GYM! 🐾🏀💚🐾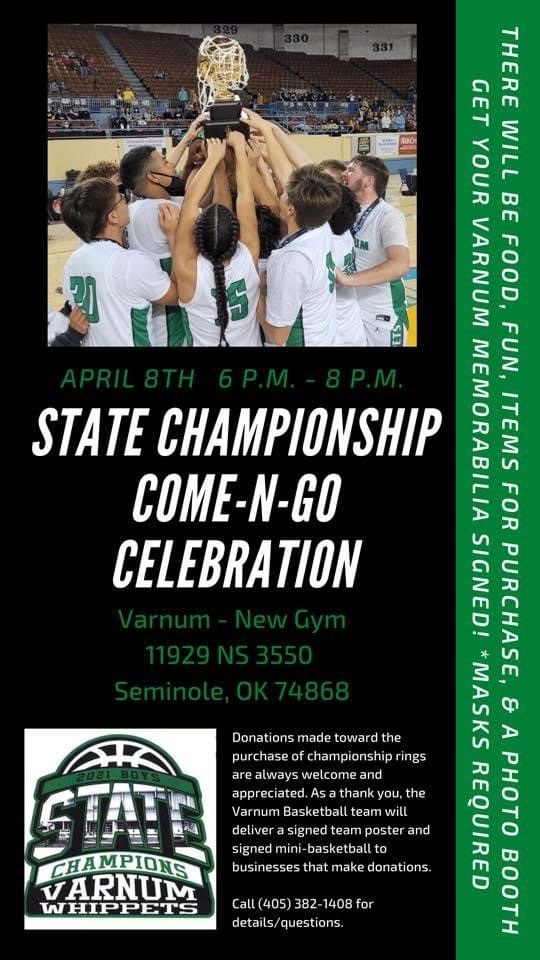 VARNUM PS RETURNS TO CLASS TOMORROW MON MAR 22nd AT REGULARLY SCHEDULED TIME. WE ARE STILL MANDATING MASKS SO BE SURE EACH STUDENT HAS ONE. PLEASE CONTINUE TO BE CAUTIOUS FOR SYMPTOMS OF COVID-19. WE LOOK FORWARD TO A STRONG FINISH TO THE SCHOOL YEAR. 🐾💚🐾

Tuesday 3/16 Varnum vs New Lima 12:00 Buffalo Valley vs New Lima 2:00 Varnum vs Buffalo Valley 4:00

Daycare through 6th grade personality and friendship pictures will be tomorrow! Forms are being passed out to all students today. 7th -12th grade will only have friendship pictures. If you have any questions contact your student's school office.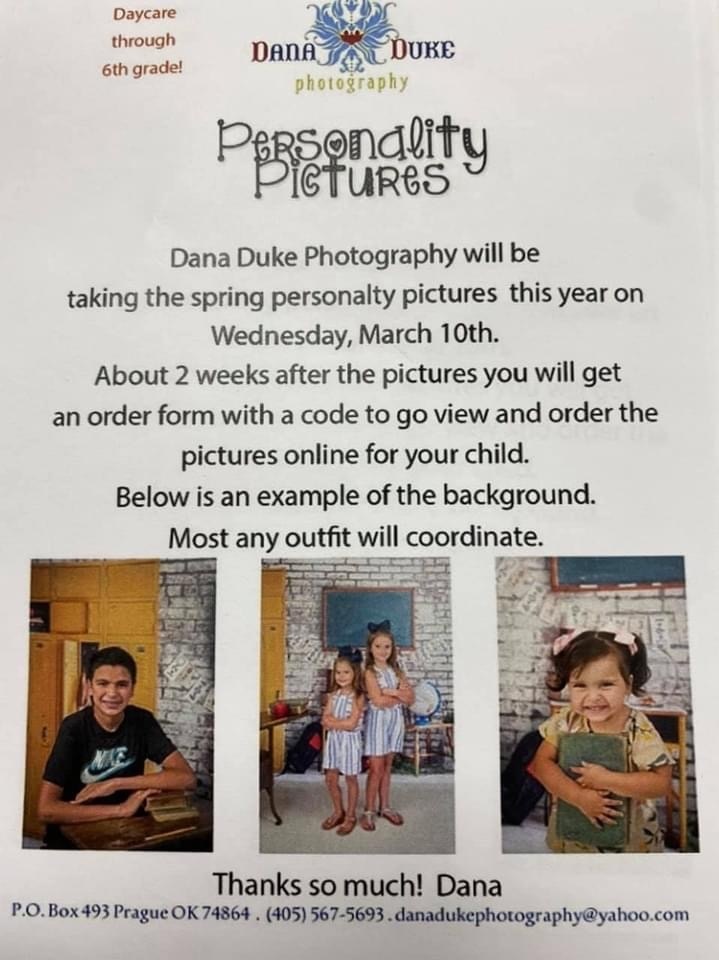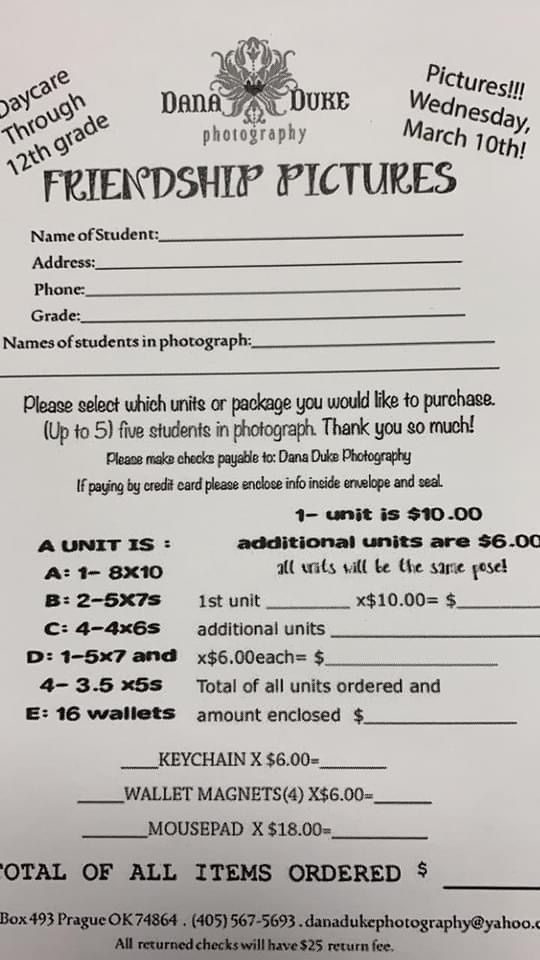 THE SEND-OFF FOR THE WHIPPET MEN FOR THE TRIP FOR THE GOLD BALL WILL BE TOMORROW SAT MAR 6TH AT 12:30 PM! SEE YOU THERE! 🚓🚌👏🏼🏀🏆🐾


REMINDER: LADY WHIPPETS SEND-OFF AT 4:00 PM TODAY! COME OUT AND CHEER THEM ON TO THE BIG HOUSE! 🐾🏀💚🐾